It's only Thursday, but Art Basel is already in full-swing, especially if you're an artist. As I prepare to head down for the weekend with all the other non-art-worlders, I couldn't help but wonder: what is Art Basel like for the artists? I caught up with New York-based painter Jeremy Penn, who was nice enough to give me the inside scoop on art fairs, Cuban food, and conga lines with P. Diddy.
How long have you been going to Art Basel?
This will be my 6th year.
Where do you stay?
What are you favorite restaurants?
There is a really authentic cuban place called El Tropico. That's my secret spot. I also love Cleo, a middle eastern place right across from SLS.
What are the best parties?
Du Jour is probably the best. Last year it was at The W. There's a great vibe all around, good people and everyone there is a notable and it's a really cool scene. The Silencio party is also good, but I'm not sure if that's happening this year.
What are your favorite art fairs?
Untitled. It always exceeds my expectations. There's so much at Art Basel but that seems to be the constant right now of good work.
Is it true all the best stuff happens during the week?
It's very true. In fact, I'm leaving on Saturday because I'll be completely burned out. Most people come in on Friday and Saturday, but the big things are happening Tuesday, Wednesday and Thursday. This is when the best parties happen and all the best art is sold.
What is your best Basel experience?
Two years ago at the Silencio party, Pharrell was performing his song "Happy" before it came out and no one knew what it was. He killed it and we all broke out into a conga line with every artist you can imagine. Takashi Murakami, P.Diddy, and JR were all there. It was an intimate setting and everyone just went wild. It was completely surreal.
What are you tips for getting into parties?
Find the most beautiful person you can find and stick by their side.
What's happening on Friday?
Friday is a big night. During the day I'll be at the Lowes, doing a yoga event with Exhale from 10-12. After that I'm body-painting models all day at the pool cabanas. (To RSVP to this, e-mail kiara@kiarahorwitz.com). Later that night is the VH1 Soak Party at 1 Ocean Drive.
What should I avoid doing at Art Basel?
Trying to get to Wynwood and back in a short amount of time. Wynwood is the art district and there are a lot of fairs there. There's a major bridge that takes people between Wynwood and South Beach which is closed this year so it will be hell getting there and back. Wynwood is amazing, but you should pick a spot and stick with it - don't plan on going back and forth.
Is this a good time to actually purchase art? Any tips for beginner art collectors?
It's a good place to get your bearings on artists that you like. You can buy art, but there's so much that it can be overwhelming so its good to approach it from a calm perspective. If you're on a tighter budget, more emerging centers like X Contemporary or Aqua Fair might be better for you. You'll never see a higher concentration of art, but a lot of the best work is sold in VIP openings before the art hits the public.
What is Art Basel like for you as an artist?
It's a place where I can meet artists I don't get to see in New York and collaborate with them....maybe we decide to graffiti a wall together in the future. I did a thing with Usher which was really awesome. So it's a great for networking and seeing all the artwork is creative in itself.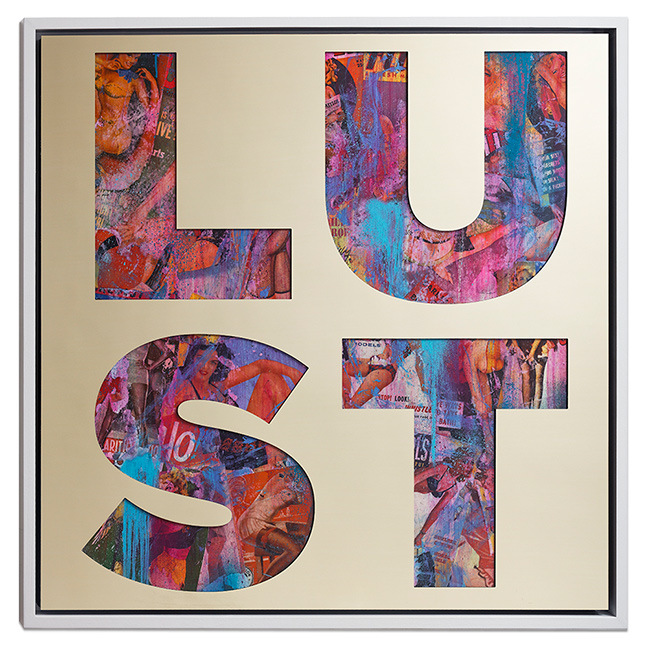 Jeremy Penn is a New York-based artist who sells his works in galleries all over the world. He has a background in fine art and attended the Pratt Institute. Penn is influenced by street pop art of the 80's. His work can be purchased from Dorian Grey Gallery in Manhattan or through his art rep, Jessica Levy of JL Art Advisory.